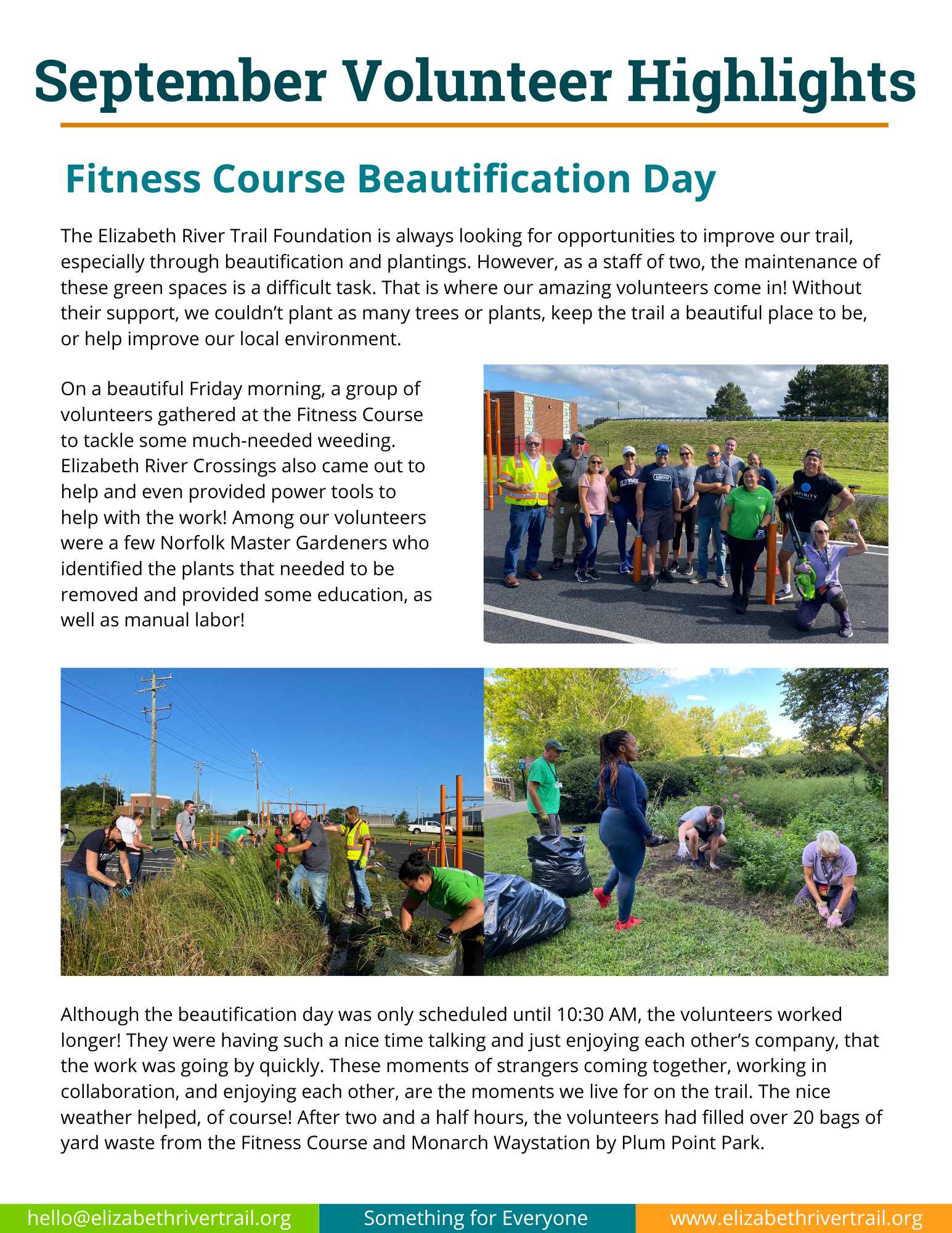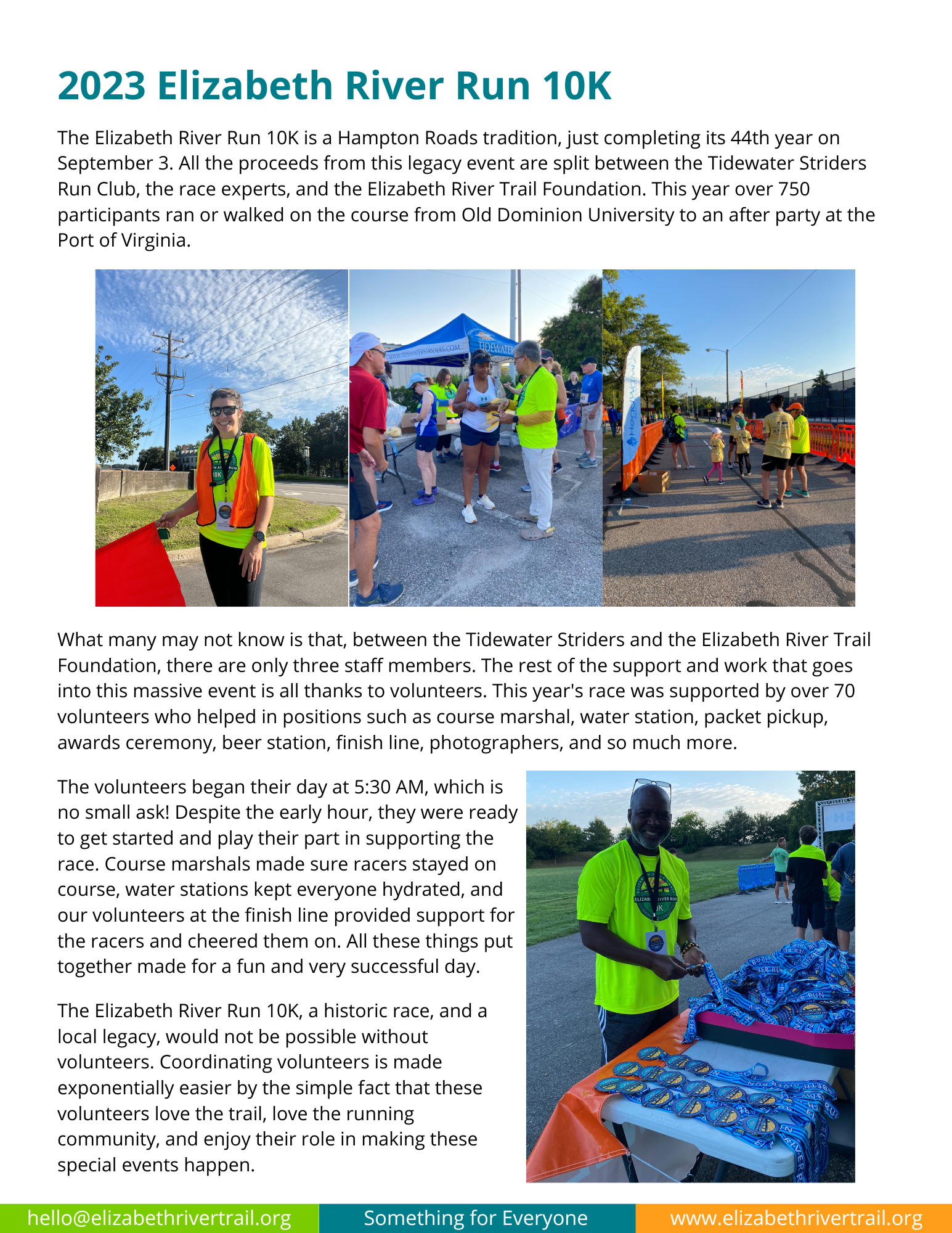 The ERT has the opportunity to apply for a grant to plant fruit trees at the Fitness Course! To be eligible, we must establish a group dedicated to watering the trees to increase their chance of survival. Plant knowledge is not required. Let us know if you are interested using the link below!
Whatever your interests, there is an ERT Committee that could use your insight, knowledge, experience, and perspective. Be a part of DEI, Events, Marketing, and more. Our dedicated volunteers ensure the trail is for everyone and has something for everyone! Learn more about the committees and sign up to join using the link below.
Being an ERT Trailblazer is about supporting volunteer efforts like litter cleanups, trail maintenance projects, and beautification. Trailblazers also help support the many free events hosted on the trail. Whether you walk, run, bike, fish, meditate, skate, etc. on the trail, consider supporting what you love today!