Cycling is Not a Solitary Endeavor
Whatever else I planned on writing this month derailed on February 16 when I learned that a pillar of the cycling community in Hampton Roads, owner of East Coast Bicycles, and all-around good human Michael Shipp died while biking on a spring-like sunny day on a road in South Carolina.
In his obituary, his family says, "He is credited for getting many people on bikes and into group rides in Hampton Roads and beyond." I'm honored to be one of those people. In 2007 during a particularly challenging time in my life, I threw myself into the sport of triathlon with zero prior experience. I rolled into East Coast Bicycles with my Gary Fisher mountain bike asking if I could swap out the wide tires for thin road tires. Within an hour, Michael had me fitted for a new road bike, provided a rundown on the basics of group rides, and connected me with the Hampton Roads Triathlon Club. What a gift that was!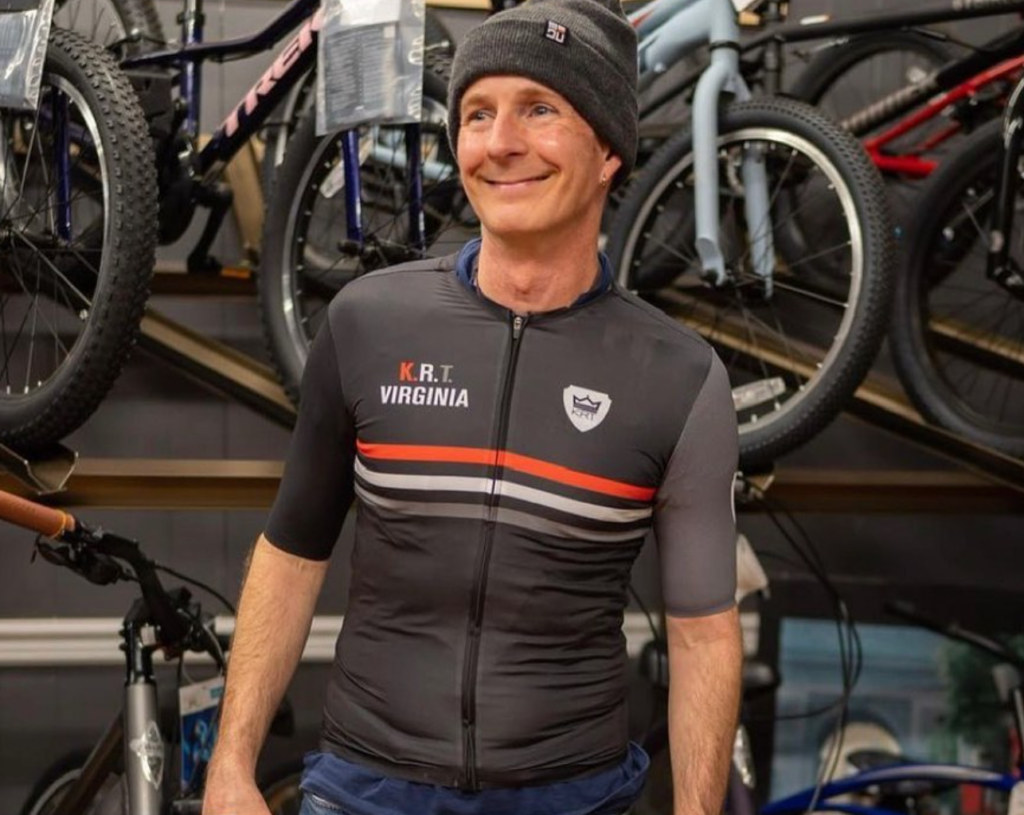 His incredible kindness and patience on long group rides felt a lot like healing and taught me much about the community and connectedness of cycling, something I had once thought of as a solitary endeavor.
After many years away from the cycling community, my role at the ERT brought me back to this cycling family and it was such a joy to cross paths with Michael again at bike events and to see his business and family thriving. Mine is just one tiny story among thousands of stories of Michael getting people on bikes, but also of witness to his incredible kindness and generosity.
The week before Michael was killed, I sat in a coffee shop with an avid ERT user who asked to meet with me because his run club friend was hit by a car while out running in Norfolk. "We have to do better," he said. Luckily the runner survived and is recovering from injuries after a short hospital stay.  It's true, though, we must do better.  We must continue to advocate for safe bike and pedestrian streets and trails and to merge infrastructure and education.
The Virginia General Assembly just passed this bill, which if signed by the Governor, will become law in July.
(Summary written by Jim Durham, Virginia Bicycling Federation advocacy chair):
Senator Dick Saslaw's SB 1069 clarifies that drivers are required to stop for pedestrians and enables VDOT and jurisdictions to replace "Yield to Pedestrian" signs with "Stop for Pedestrian" signs. SB 1069 passed the Senate 32Y-8N and passed the House 83Y-16N.
Certainly, there is much more to be done, both locally and nationally, in the way of bike and pedestrian safety.
I know that being a cyclist has made me a more alert and sensitive driver, but a little reinforcement can go a long way for our non-cycling friends. The League of American Bicyclists has an online training course with key concepts that help motorists understand how to protect the lives of cyclists.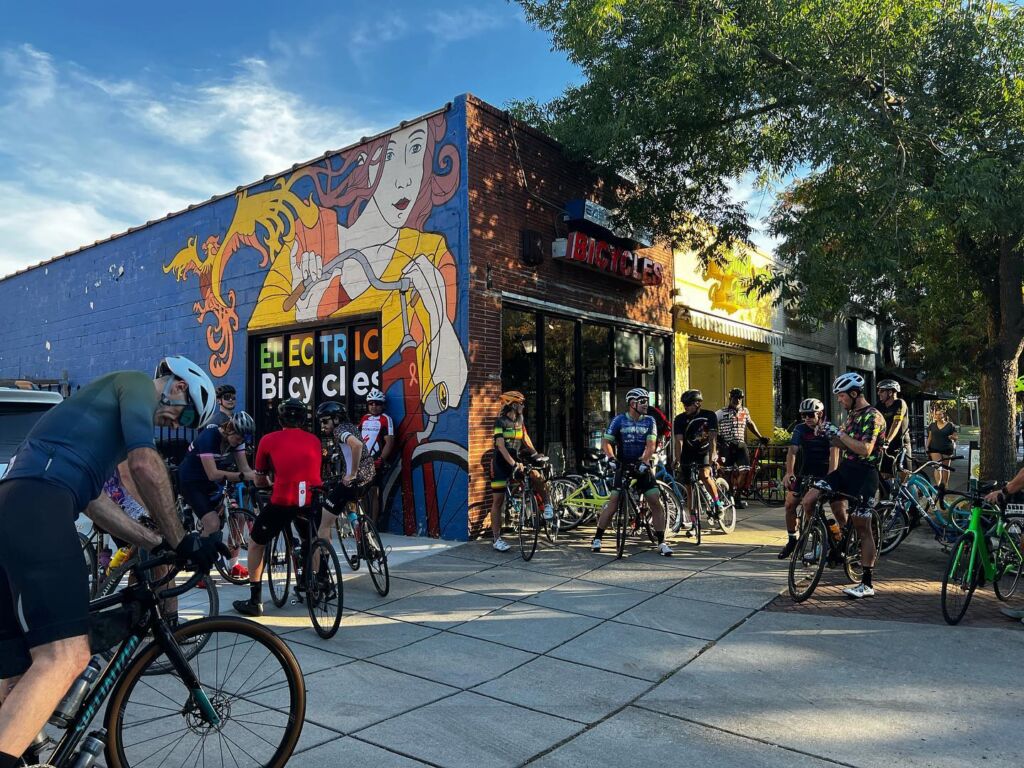 The whole bike and Norfolk business community is heartbroken by this loss. We all stand with Michael's family, friends, and the crew of East Coast Bicycles as they continue to honor his legacy and love, not just for cycling but for the innate goodness Michael saw in other people.
Be kind to one another. Take the next sunny day to leave work early and get on your bicycle. I know every Sunday Tour de ORF and Saturday Boom Box Ride I take down Colley Ave, I'll salute Michael as I roll past his shop. Ride on!